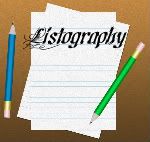 I can't resist Kate's listography on naming our five favourite cartoon characters from our youth.  I used to love watching children's telly as a child and couldn't wait for the end of the school day when I would kick of my school shoes and curl up in front of the television.
So this blog is all about reminiscing back to the 1970s when I used to love watching:-
1. Bagpuss - not quite a cartoon but I loved Bagpuss so much that I have to include him.  Bagpuss was an old cloth cat that was owned by a little girl who used to find lost and broken toys and display them in her father's shop.  As she left the shop she would recite a magic poem.  When she had gone, Bagpuss would wake up and so would all the other toys in the shop.  Then Bagpuss and his friends would listen to a story about the object and then the mice would mend the broken toy and place it back in the shop window ready to be reclaimed by their owners.  With their work done, Bagpuss and his friends would fall asleep and return to being toys.
2.  Roobarb and Custard - this cartoon featured a green dog called Roobarb and a pink cat called Custard.  Roobarb was a fun loving dog whose adventures Custard always tried to ruin.  Watching the antics between the two of them were some cheeky birds that used to sit in a nearby tree making snide comments.  A particular feature of this cartoon was the theme music which I can still remember and hum to now.
3. Mr Benn - one of my all-time favourites is Mr Benn.  Mr Benn wore a black suit and bowler hat and lived at  52 Festive Road.  He regularly visited a fancy-dress costume shop where he was invited by the shopkeeper to try on a particular outfit.   He would leave the shop through a magic door at the back of the changing room and dressed in the appropriate outfit would enter into another world where he would have an adventure.  The story then ended when the shopkeeper led him back to the changing room and Mr Benn would return to his normal life at 52 Festive Road.
4. The Flinstones - set in the stone age town of Bedrock the programme centred on the life of Fred Flinstone and his family and their nextdoor neighbours, the Rubbles.  I used to love how their modern lives were based on stone age technology and animals. 
5.   Mary, Mungo and Midge - one of my first memories was of a show that featured the adventures of a girl called Mary, her dog Mungo and her pet mouse Midge, who lived in a tower block in a busy town.  I used to love watching the three of them  go up and down the lift to the flat where Mary lived.  Midge would press the button for the lift by standing on Mungo's nose. 
So there you go, a blast from the past and I haven't even mentioned all the other brilliant children's programmes – the Wombles, the Clangers, the Hairbear bunch, TopCat, Paddington Bear and Scooby-Doo.
This post is day 28 of the nablopomo challenge where I have to submit a blogpost every day in the month of November.