I know, I know, I've mentioned the C word and its not even November.  But I really couldn't resist joining in with Kate Takes 5 and her listography on the top toys for Christmas.
My children are a little bit older now (tweens and teens) so I've had lots of practice at trying to find toys that are good quality and good value.  Sometimes I've failed and we've ended up with a number of discarded or broken toys that have been confined to the darkened depths of the understairs toy cupboard.  Sometimes, however, I've found success.  These are some of our most  successful buys.
Lego - a fabulous toy that has entertained all my children since toddlerhood when we first introduced a Duplo train set to my eldest daughter.  Lego is great because there is such a good choice for all ages from toddler to the older teenager.  You can buy it loose or you can buy themed sets, you can buy small sets or large sets – the choice is yours.  It's hard wearing and colourful and has both educational and fun value.  I can't think of anything that can beat it as its entertained our family for generations.
Nintendo DS - I can't really do this list without including something technological so I've picked Nintendo DS, a portable games console that has been fantastic fun for all of my children.  For my younger children who are autistic, the Nintendo DS has also proved an effective way to distract them from their social and sensory difficulties.  Having the opportunity to become absorbed by a game helps them cope with going out and also eases stress and tension when travelling.  Therapeutic and enjoyable for my children and a welcome aid for mum and dad!
RSPCA Animal Hospital - a range of different play sets that include miniature figures, animals and veterinary related vehicles and treatment centres.  My younger daughter has enjoyed years of playing with these and even now she will spend time playing with her collection on her own.  A well made toy with different sets to choose from.
Board games - over the years my children have really enjoyed board games and have progressed from good old snakes and ladders to more sophisticated games.  Board games are fabulous for bringing the family together and a great way of improving communication skills.  Current favourites are Game of the Year, Cluedo and Monopoly.
Bicycles/scooters – I've grouped these together as they are equally brilliant, I think.  A bike or a scooter has proved an ideal present for one or other of our children at Christmas and has provided them with hours of play and the chance to get outdoors.  From toddler trikes to bicycles to the ever expanding range of scooters, there is a lot to choose from for all ages.
So that's my list.  If you would like to join in please pop over to Kate Takes 5 and contribute your top 5.  From our recommendations, Kate will then compile the Top 10 Toys for Christmas as voted by Parent Bloggers list.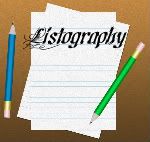 "/>